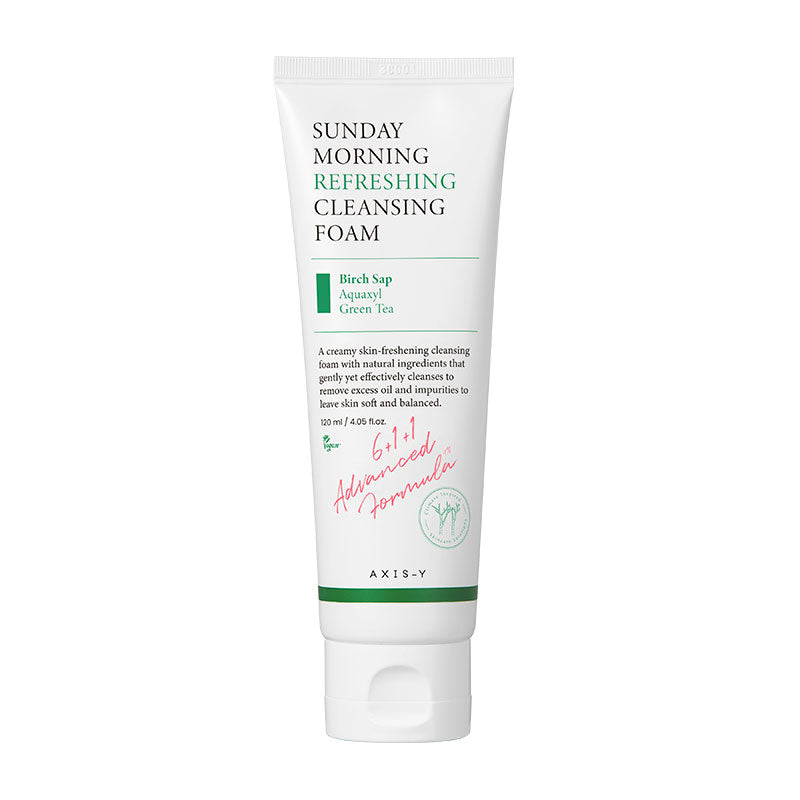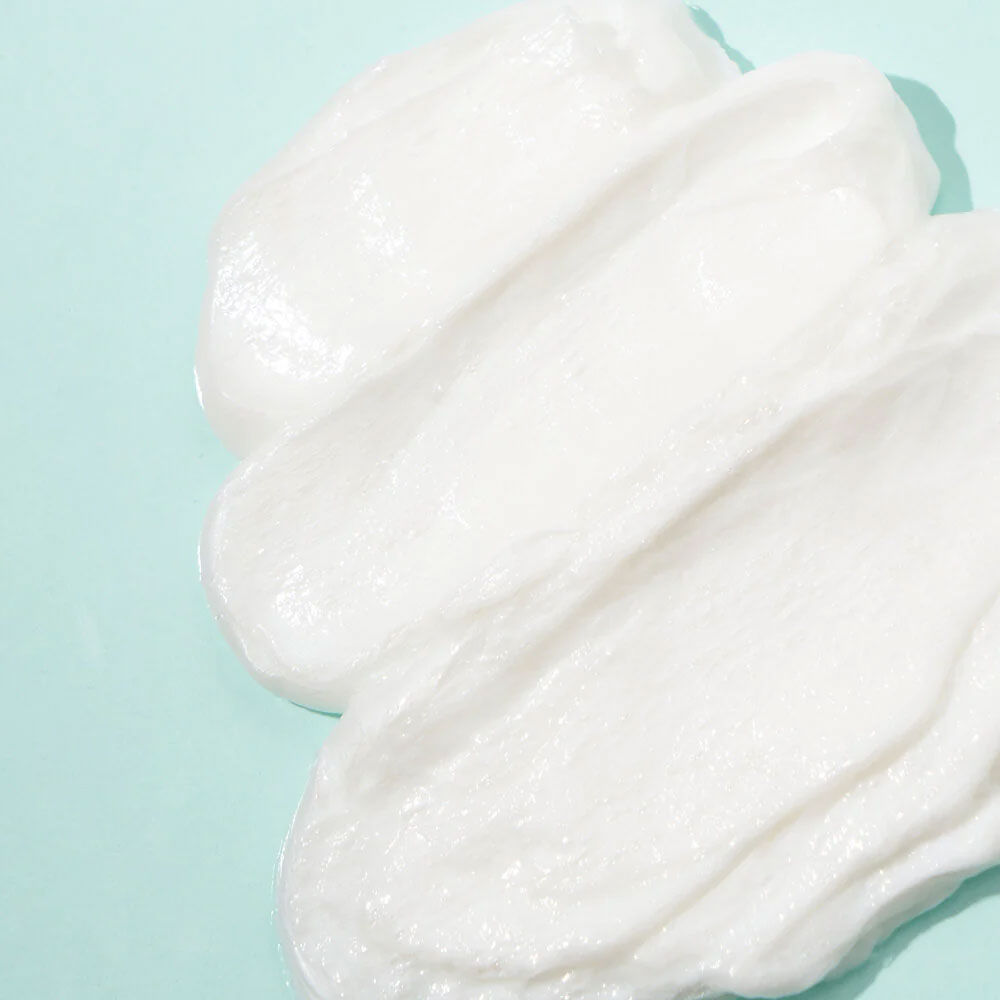 Axis-y Sunday Morning Refreshing Cleansing Foam
A pH-balanced, vegan-friendly cleanser that offers deep hydration and oil control with birch sap, ensuring a clean yet thoroughly moisturized sensation.
With patented Aquaxyl technology, it maintains skin's moisture balance, making it an ideal, budget-friendly choice for gentle, daily skin refreshment.
Brighten your skin every day of the week with Axis-y Sunday Morning Refreshing Cleansing Foam. A pH-balanced cleanser that maintains the skin's natural balance while offering deep hydration and oil control, thanks to its birch sap content. Developed with vegan principles, it contains no animal or animal-derived ingredients.
This cleansing foam features Aquaxyl, a patented skincare technology, ensuring your skin remains moisturized and balanced. Loaded with double the birch sap, perilla leaf extract, rice bran, and heartleaf, this formula guarantees a clean yet thoroughly hydrated sensation. Whether you cleanse twice a day or more, this oil-balancing, acne-soothing, and budget-friendly cleanser provides a gentle and efficient solution for skin refreshment.
Features
Gentle on Sensitive Skin: A pH 5.5 formula that's gentle and kind to sensitive skin.
Aquaxyl Technology: A patented technology providing an "anti-dehydration shield" that protects the skin's natural moisture barrier.
Even Complexion: Birch sap promotes an even complexion.
How to Use
This cleansing foam is ideal for use as the first step of your skincare routine or following oil cleansing. Lather a dime-sized amount in palms and massage onto damp skin, avoiding the eye area. Rinse off thoroughly. For external use only. Always patch test and discontinue use if discomfort occurs.
(FYI) 6+1+1 Series
The Axis-y 611 line is formulated with a combination of 6 nutrient-rich base ingredients, 1 core goal-oriented ingredient, and 1 quality-producing effective technology. This line is carefully formulated to address unique skin concerns using natural, effective ingredients.