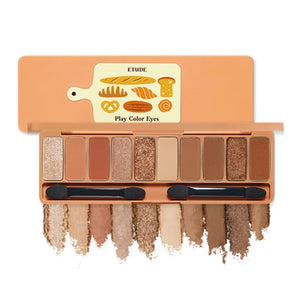 Etude House Play Color Eyes Bake House 10g


10-shade Eyeshadow Palette with Color of A Bakery,
Full of Freshly Baked Breads.


1. Warm & Brown-colored Shades

Eyeshadow palette with 10 brown toned shades that presents warm and romantic mood.

2. Soft & Silky Texture

Soft and adhesive formula allows the shadow colors & pearls to last long without clumping or getting flaky.