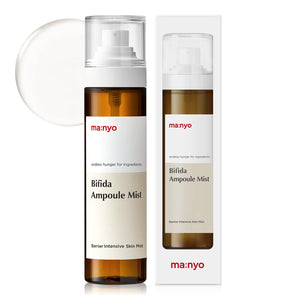 ma:nyo Bifida Ampoule Mist
Revitalize your skin with ma:nyo Bifida Ampoule Mist, a luxurious spray that combines the potency of an ampoule with the convenience of a mist. Formulated with fermented extracts, peptides, and a unique mushroom complex, this mist offers multi-dimensional nourishment and restores your skin's natural resilience. Spritz it on anytime, anywhere to fend off environmental stressors and keep your skin looking its youthful best.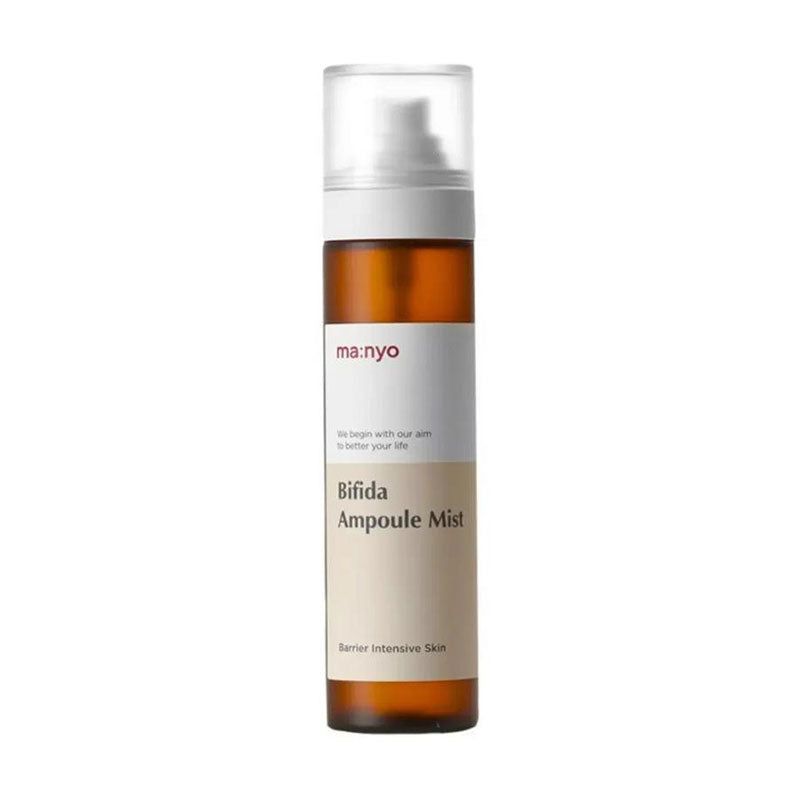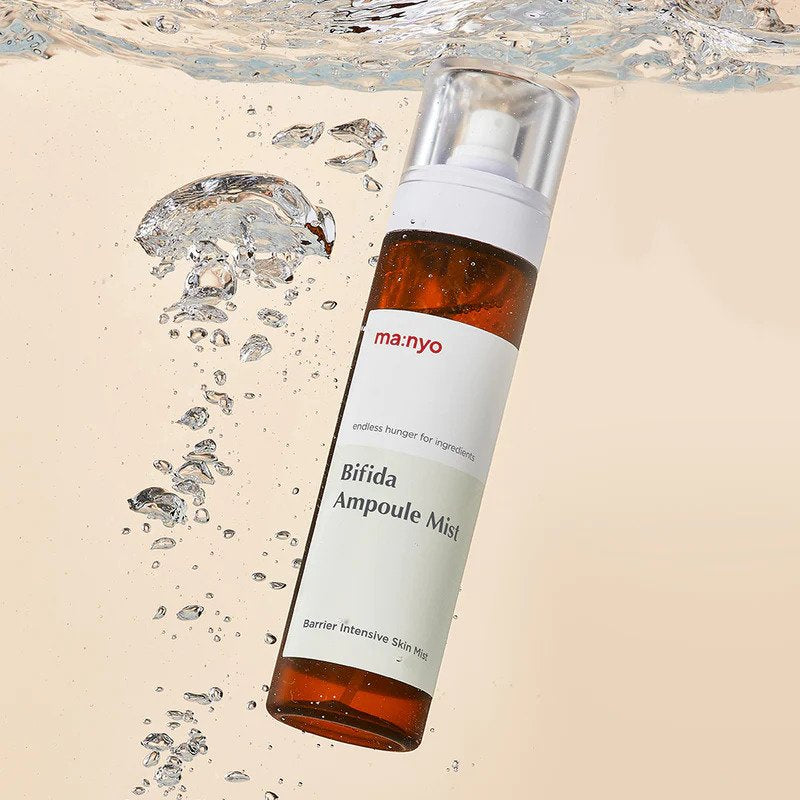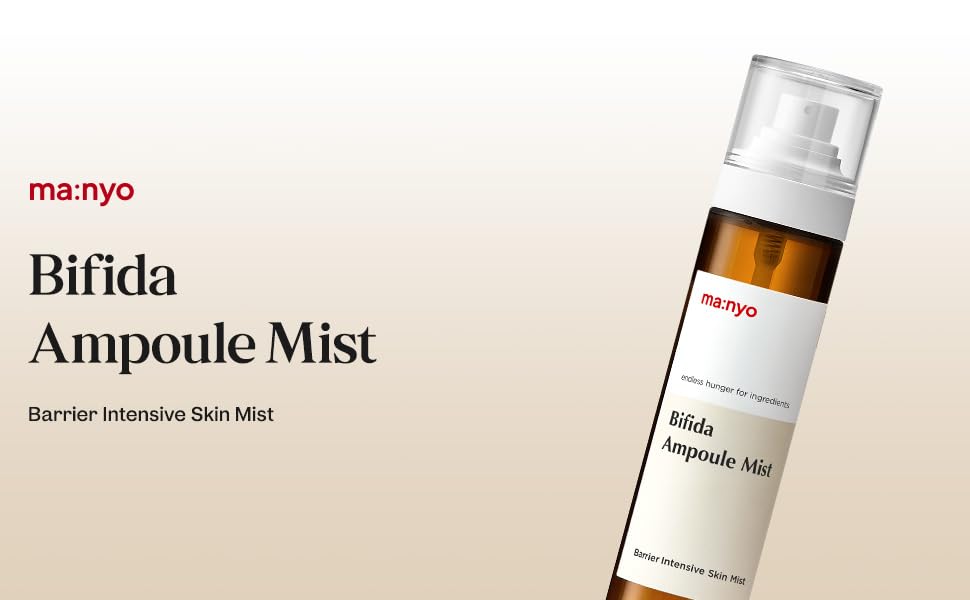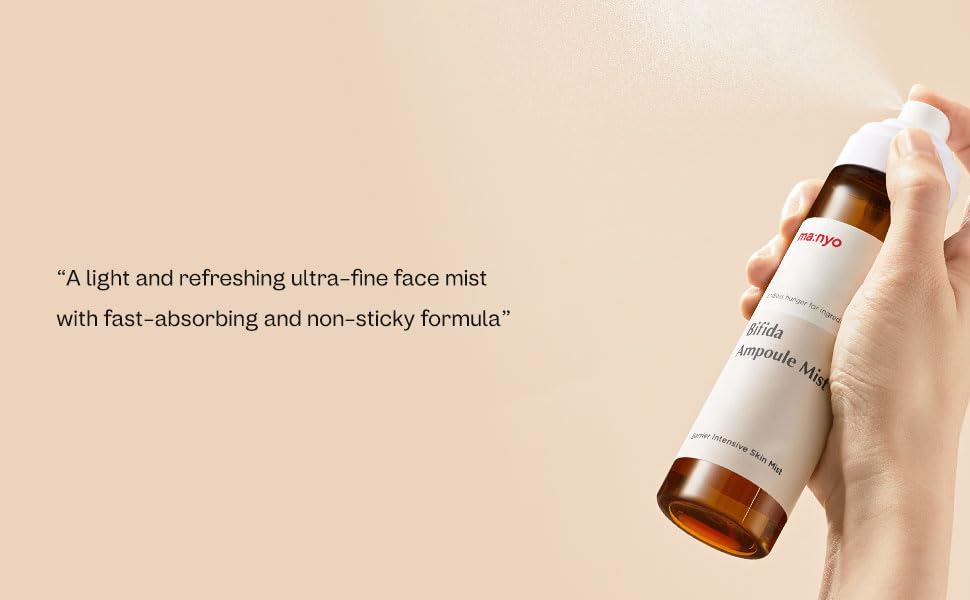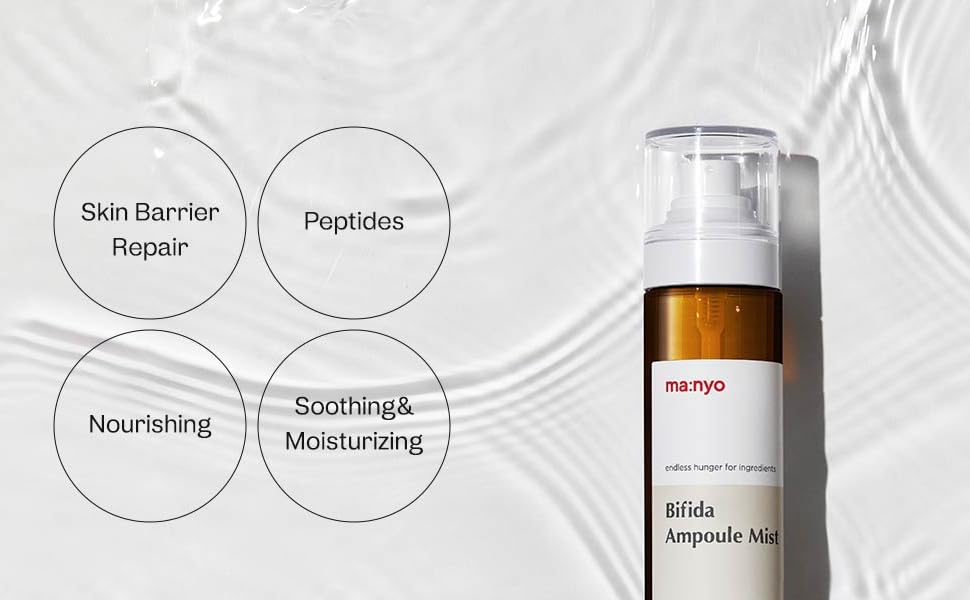 Features:
Restorative Action: Enriched with SecretsBifida Lacto Complex to rejuvenate your skin's natural defenses.
Anti-Aging Benefits: Contains peptides that minimize the appearance of fine lines and enhance skin's firmness.
Environmental Defense: Mushroom Complex offers robust protection against external factors that could stress your skin.
Quick and Convenient: Ideal for on-the-go nourishment, usable over or under makeup.
Suitable for All: Gentle formulation appropriate for all skin types, without causing redness or sensitivity.
How to Use:
Cleanse and Prep: Start with a face that has been cleansed thoroughly.
Position and Spray: Hold the mist at a comfortable distance from your face and spritz 2-3 times.