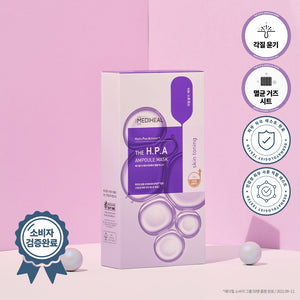 Mediheal The H.P.A Glowing Ampoule Mask
Contains exclusively developed Hydra Peel Activator™ that helps keratin care
and smoothen rough, dry skin for glowing, silky skin with gauze peel sheet.
Why we love it

Dermatologically tested for non-skin irritation.
Comes in an eco-friendly package.
Sterilized sheet ensures safe use.
Contains 10 sheets.


Featured ingredients

PHA + LHA: help to remove skin impurities gently and perfectly.
Triple-layered sheet: provides excellent air permeability.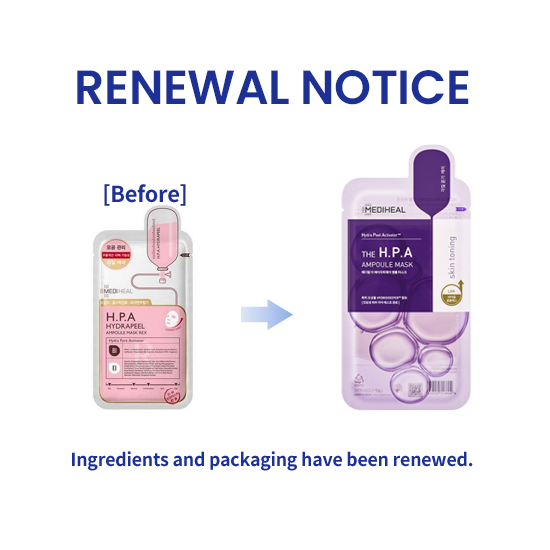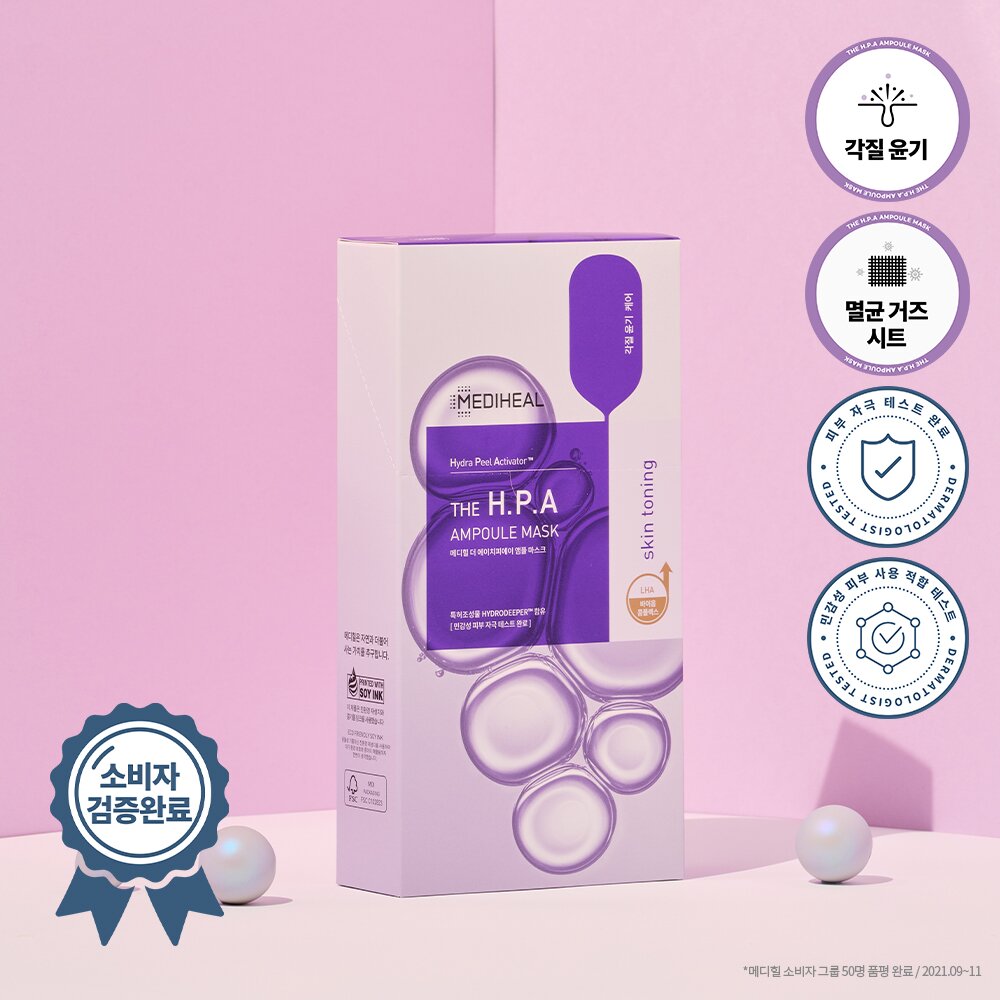 1. Contains exclusively developed patent ingredient

Mediheal's exclusive patent ingredient, Hydrodeeper™ (patent no.: 10-2219317)
2 types of baby amino acid + 7 types of amino acids + 3 types of minerals
⇒ Intensifies skin barrier and provide abundant moisturization
2. Characteristics

- Glowing skin with mild formula
- Improves skin texture
- Helps improve skin condition
- A bottle of ampoule in 1 sheet mask
3. Main Ingredient

Hydra Peel Activator™
Formulated with Gluconolactone(PHA) + Capryloyl
Salicylic Acid(LHA) + 6 types of Biome Complex

Hydrodeeper™


4. Mild formula

EWG Verified
*excluding Fragrance & certain Essential Oils used as concept ingredient which meets IFRA standard


5. Gauze Sheet

- 3-layered sheet: coated tencel on gauze for smooth texture
- Breathable sterilized gauze sheet which mildly cares sensitive skin types
- Strong durability
- Closely adhesive