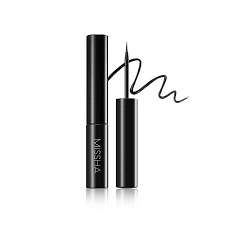 Missha Liquid Sharp Liner 6g
Specification
Brand: Missha
Made In Korea
Skin Type: All Type Skin
Size: 6g
Product Details
Natural black colored liquid eye liner with soft yet sharp brush to create delicate eye lines for natural, deep-looking eyes.
Form a protective film shield which is strong at water and sweat, keeping a long-lasting vivid line without smearing for a whole day.
How to use
Create a line from beginning to end along the lash line.