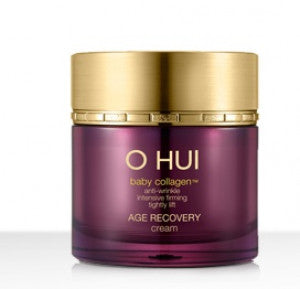 OHUI Age Recovery Cream 50ml 
A facial cream from one of the most well-known series from O HUI - Age Recovery Collection which is an anti-ageing line to restore youthful to the skin.
Featuring O HUI patent Baby Collagen, it replenishes collagen loss due to ageing, rejuvenating the skin by enhancing elasticity and reducing wrinkles.
Use at the last stage of basic skin care routine twice a day. Spread generous amount over the face and neck area. Pat light to aid absorption.