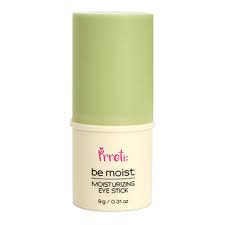 EXPIRE DATE: MARCH 09, 2025
PRRETI Moisturizing Eye Stick 9g Eye Cream Hydrating Essence Anti Wrinkle Eye Serum Remover Dark Circles Korea Cosmetics
1. Easy and portable hand held size that fits right into your hands.
2. Multi-Blam that  cares around the eyes and dry all areas.
3. Nutritious ,vegetable oil, Skin protection from honey wax.
4. Cactus flower extract immediately transfers moisture.
After applying essence, gently rub around the eye area and absorb it with your fingertips.