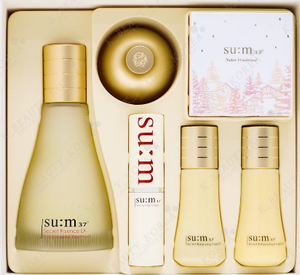 Advanced 3rd generation of su:m37° iconic hero product, well known as "Korean Miracle Essence".
Combines high-concentrated anti-aging Cyto-Extract and patented Cytosis® to form Cyto-fermTM, an exlcusive oxygen-care ingredient.

Together with the original skin benefits on 5 areas (moisture, elasticity, radiance, skin tone and skin texture), and antioxidation care is newly added, providing skin with essential oxygen to create a translucent and elastic skin.
Strengthens skin barrier.
In light and watery texture.