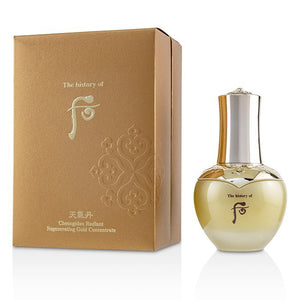 A Korean herbal & medicinal regenerating facial concentrate.
Powered by the court beauty recipes of the Empress Cixi.
Highly concentrated with a premium Eastern herbal ampoule containing Wild Gold Ginseng.
Targets all kinds of skin problems for all seasons.
Intensively repairs skin damage while restoring vitality.
Creates the perfect balance of Yin & Yang.
Optimizes the power of nutrition & penetration of the next skincare steps.
Skin appears softer smoother more elastic radiant nourished & younger looking.