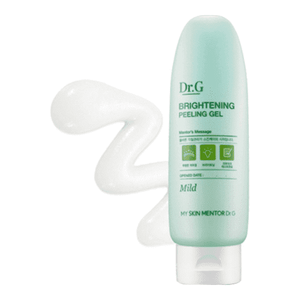 ▶Expiration date : 2025
Natural origin cellulose full of moisture grants you soft and low irritant peeling.

Black willow is rich in vitamin C and E makes your skin bright.

Skin moisture soothing ingredient makes your skin texture moist and smooth.

Remove dead skin cells without irritating skin with Dr. G's Brightening Peeling Gel.

Moisturizing ingredients like honey, trehalose and olive oil give skin a boost of nutrients.

Great for all skin types.

Recommend for use once or twice a week.