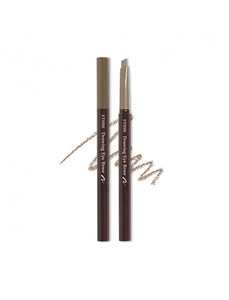 Etude House Drawing Eye Brow 0.25g light brown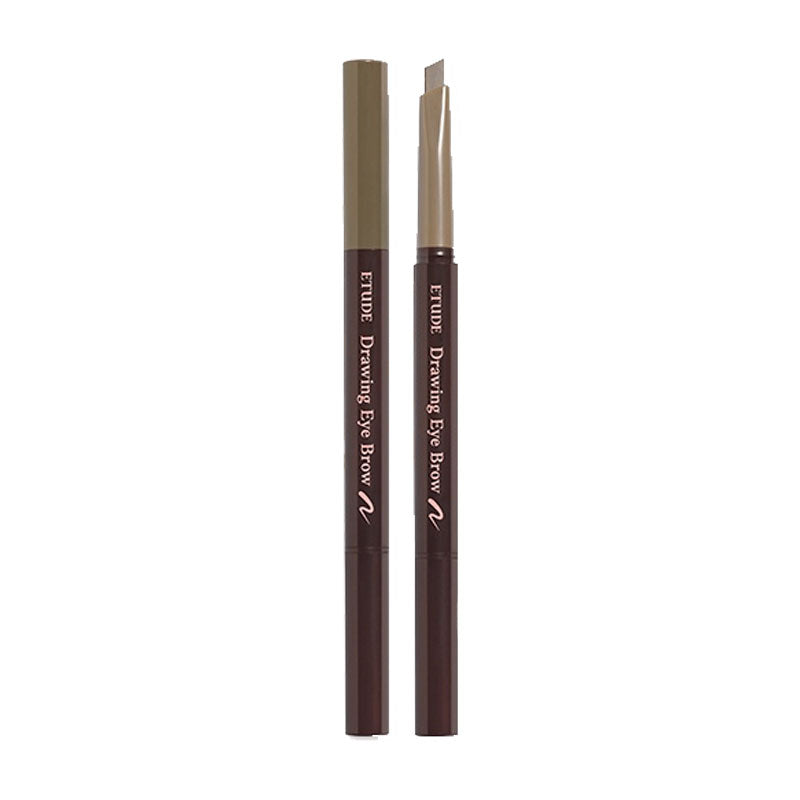 Reflecting on the VOC, ETUDE'S BROW PENCIL has been UPGRADED - optimized for drawing eyebrows
Adhesive long-lasting
Clump less smooth buildable
New color!
Adhesive lasting power for your long-lasting brow tails
The proper combination of high-adhesion plate powder, wax, and oil provides a long-lasting eyebrow.
Smooth & Even color payoff with clump-free drawing
Pencil glides smoothly, delivering evenly colored brows even when layered a several times.
Neat & Delicate Finish with the pencil's shape and edges
Triangular shaped pencil allows you to draw precisely and easily.
My brows but better!
Delivers natural finish just like your own eyebrows.