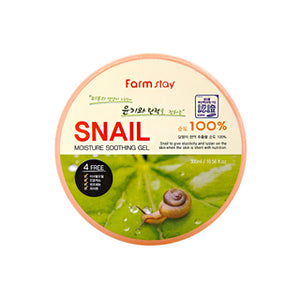 ABOUT THIS PRODUCT
Farm Stay Snail Moisture Soothing Gel
Can be used for makeup before moisturizing gel, hair care, moisturizing hand skin, shaving or hair removal care.
Soothe the sun after the skin.
■ Description
• A plant protein that combines organic and low-sensitive creams.
• All natural ingredients such as sensitive skin can be used.
• Four No Add: No Mineral Oil, No Antiseptic, No Artificial Pigment, No Chemicals Added. 
■ How to use
Apply directly on your face and body anytime your feel dry and sensitive