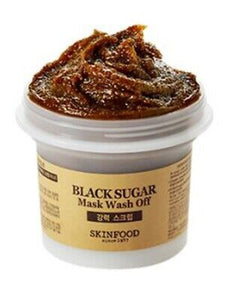 Black Sugar Mask Wash Off
Treat your skin to Black Sugar goodness!
Our cult classic mask wash off features organic Black Sugar granules
that exfoliate away dead skin cells and Macadamia Seed Oil & Shea Butter to nourish and Moisturize
skin for a smooth, clean complexion.
 Black Sugar

Black Sugar, a natural humectant that draws moisture from the air and rich in natural glycolic acid,
gently removes dead skin cells for a smooth and hydrated complexion.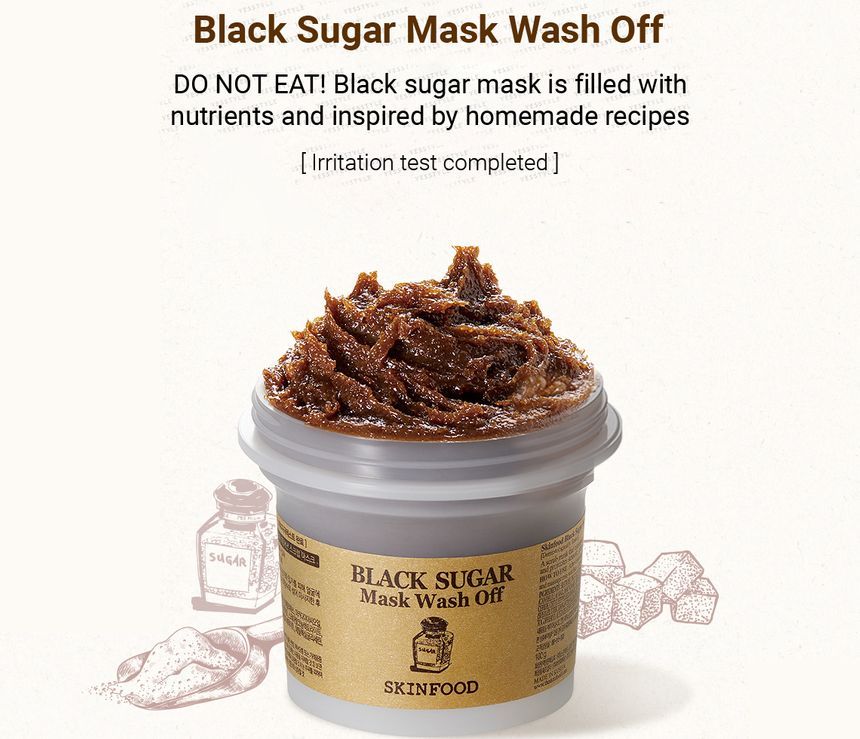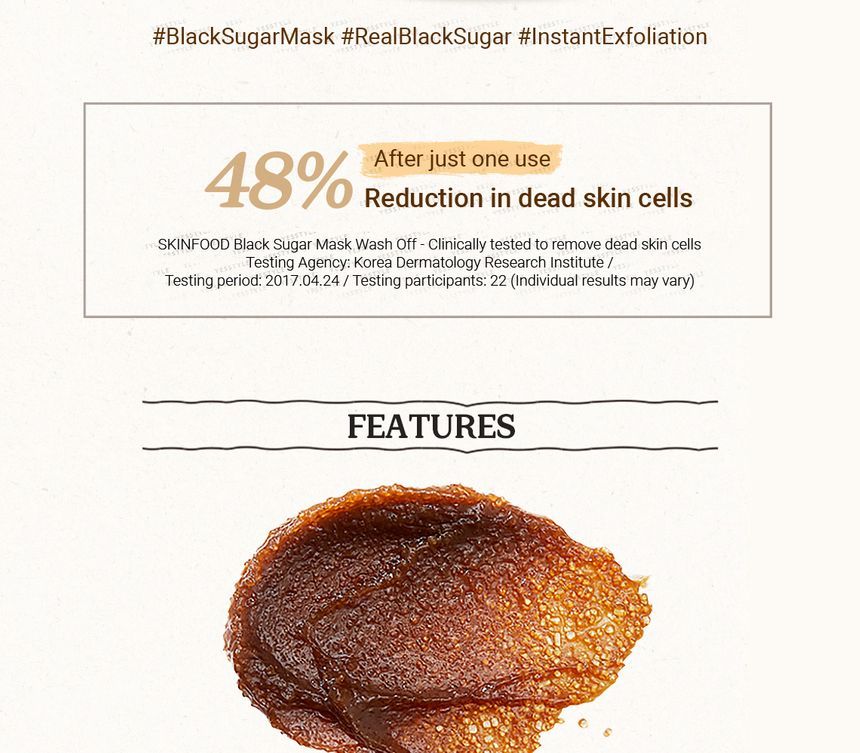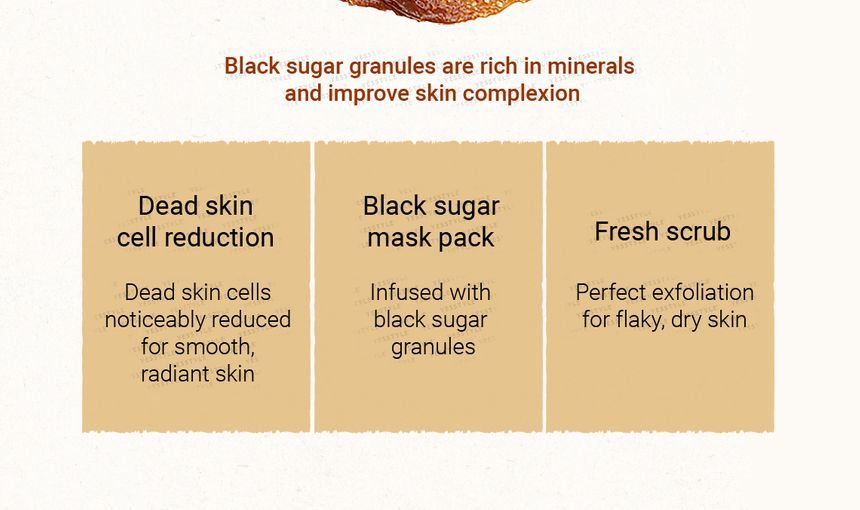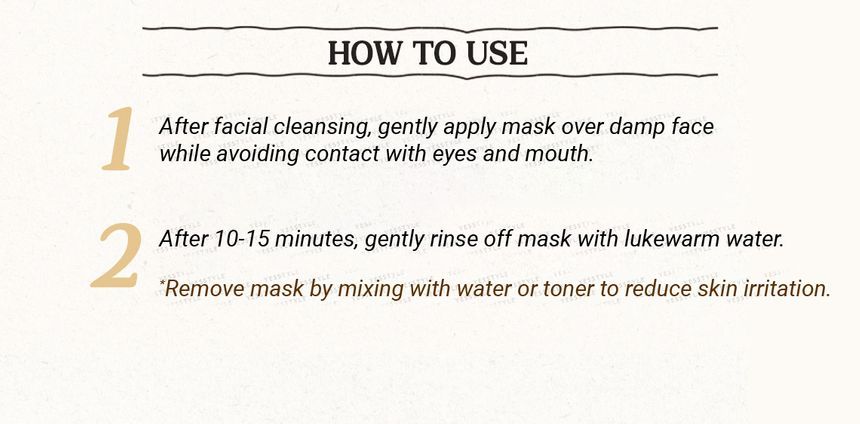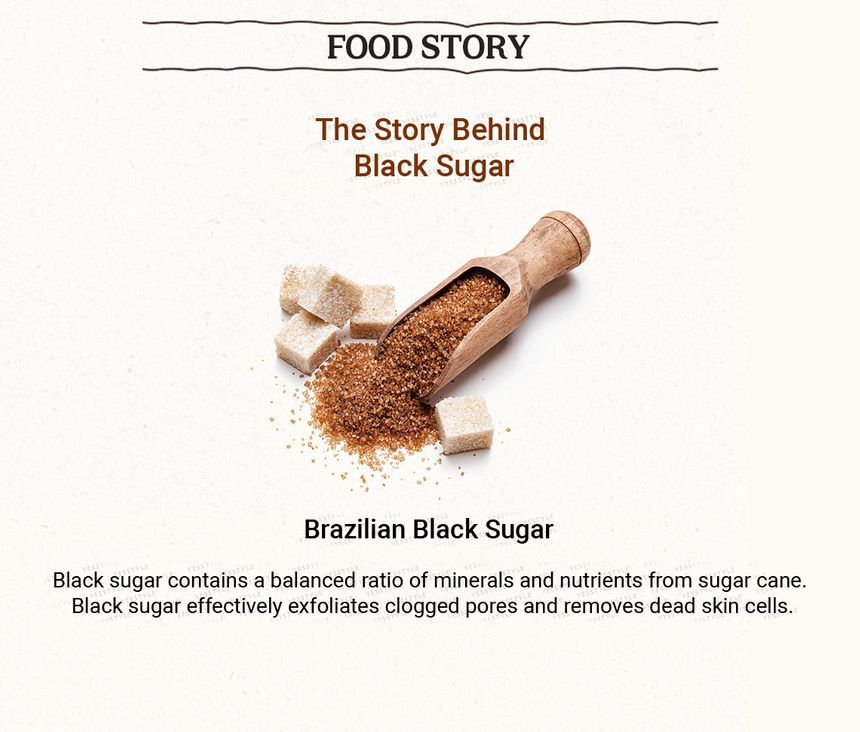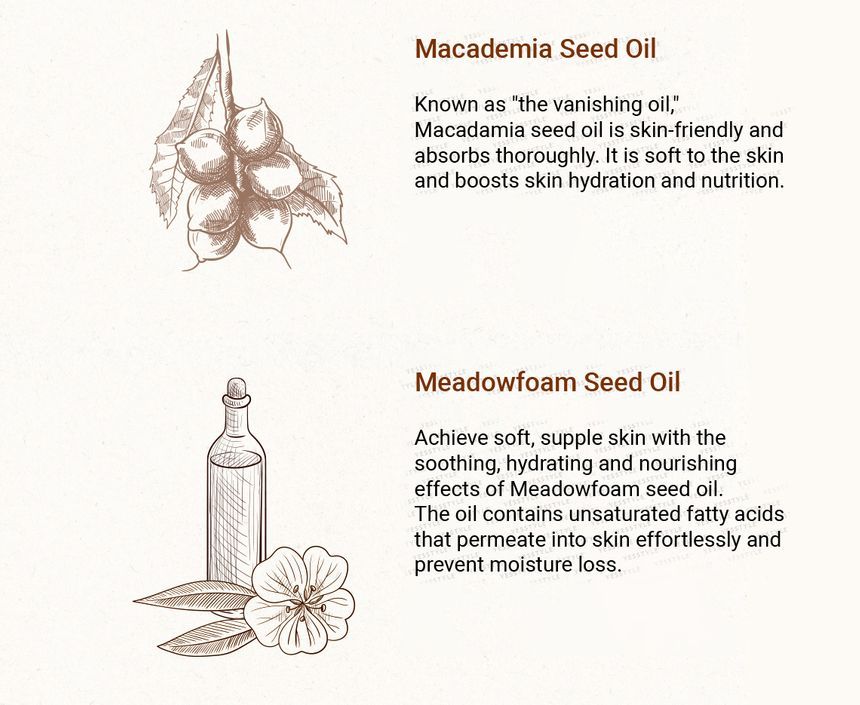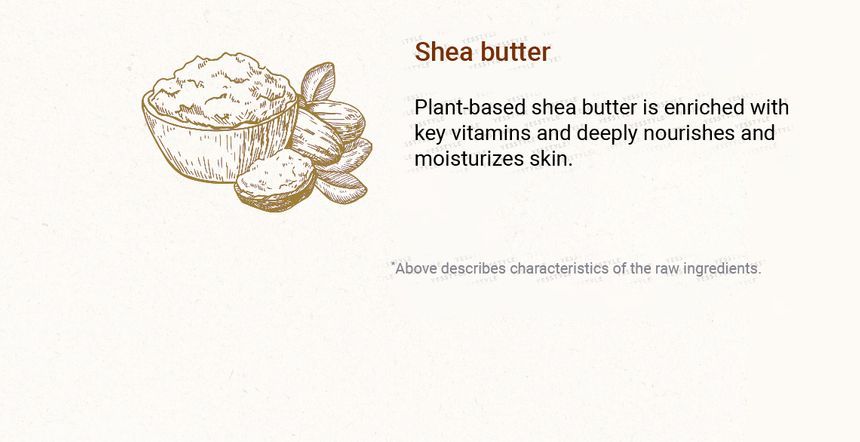 HOW TO USE: 
After cleansing, massage gently into damp skin, or mix with water or cleansing oil to melt the sugar granules and apply evenly onto face.
Avoid the eye and lip area.
Leave on for 10-15 minutes & rinse off with lukewarm water.